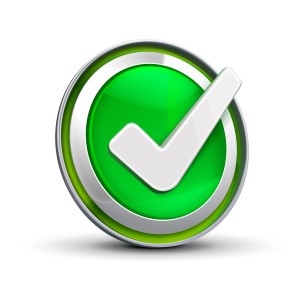 You can read the powerful testimonials, get advice from other fleet managers, and shop around relentlessly, but the best way to discover how GPS tracking can significantly improve your fleet operations is to experience it firsthand. Put GPS truck tracking to the test.
What's stopping you?
It could be the prospect of pricey hardware and GPS tracking service plans locking you down for one, two or five years into the future. Five years. That's the demand of many GPS tracking software providers currently on the market. Frankly, it's an imprisonment.
At GPS Commander, we recognize that our rapidly evolving technological landscape requires ongoing adaptation to new consumer needs. Fleets need the freedom to respond to these needs, and grow.
We're here to grow with you. With no long-term service contracts, our GPS tracking services put you in control of fleet success. Whether you need to appeal to upper management, or get drivers on board, the low-risk, low-commitment value from GPS Commander lets you implement GPS fleet tracking with confidence.
At GPS Commander, we keep it simple:
– You only pay for the first month of service and the GPS devices in advance.
– After this, you are free to cancel or recommence your monthly service at any time.
– All GPS Commander live tracking services are backed by our prompt, 24-hour HelpDesk.
That's it. No hidden charges. No fine print. GPS Commander is committed to providing reliable, affordable GPS tracking services with ultimate flexibility.
You want flexibility. We deliver.
For many of our truck-tracking clients, flexibility is key. Our Ranger CT Commercial Tracking solution is a data-driven tool to help fleet managers improve their bottom line as part of their cost reduction strategy. When our clients are prepared to maximize its potential, Ranger CT delivers the highest results in fuel savings and operations productivity. Flexibility underpins it all, because while our clients can't always predict how long they'll need GPS truck tracking, they can always count on GPS Commander to provide the tools to get the job done.
Nine months, twelve, thirty-six, and beyond; most of our clients discover such rapid improvements in their fleet operations within the first few months of implementation, and continue to use GPS truck tracking as an integral part of their daily operations.
The potential is powerful.
GPS truck tracking monitors driver behavior, including fuel consumption, idling, speeding, and boundary infractions. These activities are tracked through our user-friendly web portal system, which offers customizable alerts, real-time and historical reports, and more. Fleet managers who use these features alongside our top performing GPS mapping technology are able to pinpoint areas for improvement at the source, and improve fleet operations immediately. With real-time and historic tracking capabilities, GPS truck tracking is the most efficient way to identify and correct driver activity on the road.
Take the opportunity today!
Get an instant quote on our no long-term contract GPS tracking software. Our commitment to flexible and reliable service makes GPS Commander stand out from the rest. Experience the difference for your fleet. Take the opportunity today!