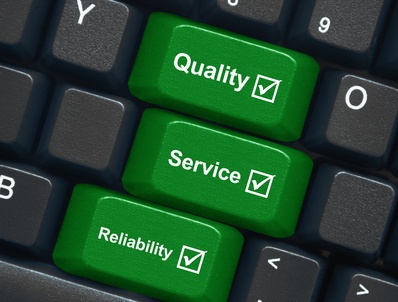 Imagine being able to tell your customer exactly when your truck is going to get there, and not just by guessing, but by seeing it directly in front of you, on your computer screen or smartphone.
That's what you can do with a GPS fleet tracking system.
Tracking your fleet means that not only can you pinpoint exactly when your truck will arrive at your customer's location, you'll be able to dispatch the nearest truck to your customer when they call.
From the towing industry to the taxi industry, from service industries like carpet cleaning to plumbing, time is of the essence. When a customer calls on you for a service, they expect you to deliver. GPS fleet tracking allows you to make the most of your opportunity to please your customer and keep them coming back.
Here are the other ways you can maximize customer service:
Keep your customers safe by dispatching your vehicle to the location of a stranded customer or a customer in need of transportation in a timely manner.
Keep your customers informed when your truck is delayed for any reason or dispatch a closer vehicle if necessary.
Keep your customers happy by increasing your own productivity.
GPS fleet tracking also allows a company to quickly solve customer disputes by being able to track exactly when a vehicle arrived at a location and how long it was there.
Never again be in the dark about where your truck was and if the job was performed — it is all right there in your computer! Keeping track of your fleet ultimately means optimizing your bottom line, which means optimizing your customer service.
Never miss a deal or an update on our products – find GPS Commander on Facebook and Twitter!