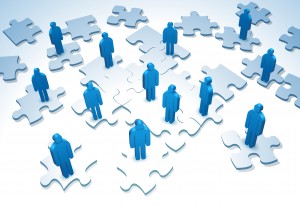 When employees quit, managers see miserable, looming dollar signs. Between recruiting, retraining, and reestablishing customer relationships, hiring costs field service companies big money. We're talking between 25-250 percent of the annual salary per exiting employee (American Management Association).
Ouch. We have better things to put our monthly budget towards, right? And as it turns out, maintaining great employees is less expensive that you might think. Our tips are simple, but remarkably effective.
Let's take some small steps towards better field service driver retention. Here are 5 easy ways to get started:
1. Ride shotgun
Field service managers should get in the front seat with their drivers as often as possible. This one-on-one contact shows drivers that their wellbeing and working conditions are important to the company, and gives managers a candid opportunity to get feedback and assess driver performance.

2. Provide a family-friendly environment
"When spouses and families feel like they're part of the company, the employee is more inclined to stay," says TheSmartVan.com contributor Sean Lyden. Field service organizations can connect with family members by mailing company newsletters directly to employees' homes, instead of passing it along in-office. It provides family members with insight and a feeling of inclusiveness. This is particularly comforting to families and spouses of employees that spend days or weeks at a time on the road.
3. Focus on "first" impressions
Sharpen up those orientation procedures, because the highest level of turnover occurs during the first ninety days on the job. Training should be an enthusiastic, and (dare I say it?) fun experience. Here is where you establish trust by clearly explaining job expectations and work benefits. Your new employee worked hard to earn the position, and now it's your turn to impress them.
4. Give titles
"If you give an employee a better title-even without the monetary compensation-it's going to make them feel more valued," says CNBC contributor Cindy Perman. Field service drivers with loads of experience may feel ready for the new tasks and challenges of a higher-authority role in the company. Titles are also a great way to recognize and reward hard-working drivers.
5. Check in
You'll quickly discover who's ready for a new title by simply checking in with your employees on a weekly basis. It doesn't have to be formal or long-winded; even a half-hour round up before everyone hits the road on Friday mornings will work. Use this time to figure out what motivates and de-motivates your drivers. It can give you foresight into potential morale problems before they become problems.
Conclusion
Have you used any of these driver retention tactics in the past? Let us know in the comments section below!
References
Lyden, Sean. "Four Tips to Keep Rock Star Service Techs On Board." 31 July 2012. Thesmartvan.com
Perman, Cindy. "Stop the Mutiny! Keep Employees From Quitting." 10 May 2012. CNBC.com