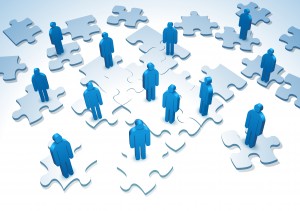 Tracking your competitors is a great strategy for growing your fleet business, but will only get you so far. You need an exceptional team of employees to meet your company goals, and share your vision along the way.
And despite the suggested "employer's market" of our current economic climate, attracting and keeping great employees isn't necessarily simple. The obtrusive stack of job applications on your desk is evidence enough. Ready to tackle that beast?
Some planning will minimize the pain of employee hunting, and bring the valuable candidates to you. Here's how to prepare:
• Get the word out to the right people
Advertise your job postings through professional outlets. Savvy drivers know which networks to tap into. Connect with them on their turf. LinkedIn.com is a great place to start. BusinessFleet.com has a "Fleet Job Finder" tool for employers to post listings and search quality candidates.
• Be as professional as you want your employees to be
Job postings are advertising opportunities to show potential employees your expectations of professionalism and competency. Craft your job postings with perfect grammar, an outline of company values, and a professional tone of voice. You will impress the right employees.

• Don't overhype the job description
"If you create a false expectation of what the job will entail, you may succeed in attracting good people but fail to retain them," says Primestrategies.com author Marian Banker. Build employee-manager relationships on a groundwork of trust and shared passion, by outlining realistic job expectations, and the tools employees will have to accomplish tasks.
• Depend on depending on your employees
David Russo, author of 17 Rules Successful Companies Use to Attract and Keep Top Talent, says that dynamic employers "offer their employees a work environment that allows them to do exceptional work while acknowledging the company's dependence on them to succeed." You can better depend on employees to contribute to your company success with the right tools to make it happen. GPS tracking devices can provide you with opportunities to reward efficiency, and attract ambitious employees to your fleet business.
• Make those tools exciting
In a job interview, you can explain to potential employees that GPS technology will:
– Help them map routes for fuel and time efficiency
– Provide contact to administrators from the road in emergency situations.
– Vindicate them against customer complaints about time issues and accident claims.
– Evidence their success on the road.
If you are excited to help your employees succeed, then they will feel encouraged to share that excitement. Tracking tools encourage positive action!
Conclusion
Tailor your job postings to fit these strategies, and watch the pools of talent pour in. This time, the stack of applications will be rich with relevancy to your company needs. And once the interview process begins, you'll know exactly what to offer.
References
Banker, Marian. "How to Attract and Keep Productive Employees." Primestrategies.com
Blaszczyk, Connie. "How Successful Companies Attract and Retain Employees." Hiring.Monster.com