Visual Dispatching & Tracking
Taxi Commander includes an easy-to-use Visual Dispatch Console, that shows the location and color coded status of your vehicles as they move about, as well as the location and color coded status of your trip reservations. With Visual Dispatch, you can assign, unassign or cancel trips with a simple touch of the mouse. See at a quick glance, which trips have not been assigned, which vehicles are available and whic h vehicles are the closest to the trip you wish to assign.
Advanced Visual Dispatch features are also included for live traffic, weather and even real-time messaging to your drivers. Historical GPS playback lets you visualize any driver's previous activity, showing not only their point-by-point location history, but color coded trip status along each point.

Integrated Billing & Accounts Receivable
Taxi Commander Professional's integrated Billing & Accounts Receivable capability allows fleets to create, print and email transportation invoices, credit notes, statements and aging reports for their corporate clients with just a few mouse clicks. Taxi Commander also tracks customer payments.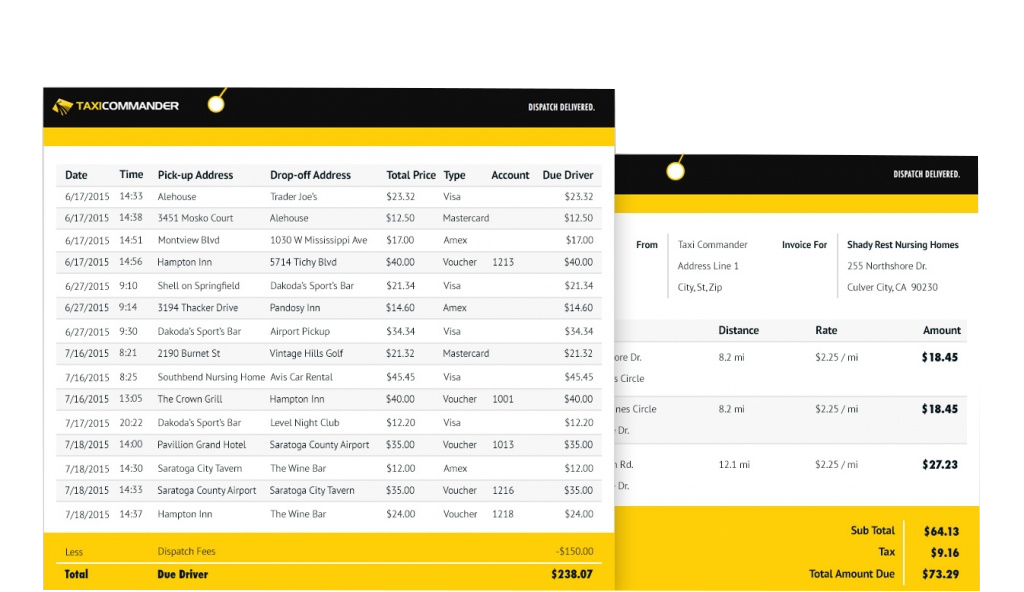 Powerful Built-In Driver Cashiering
The driver cashiering system simplifies and automates the tracking of all driver shifts, leases, dispatch fees, commissions and even driver loans with interest. Taxi Commander eliminates manual processing involved in using a third party accounting system, as well as time consuming spreadsheets for calulating driver compensation. This results in a substantial savings in wasted labor costs, while eliminating inefficient manual processes.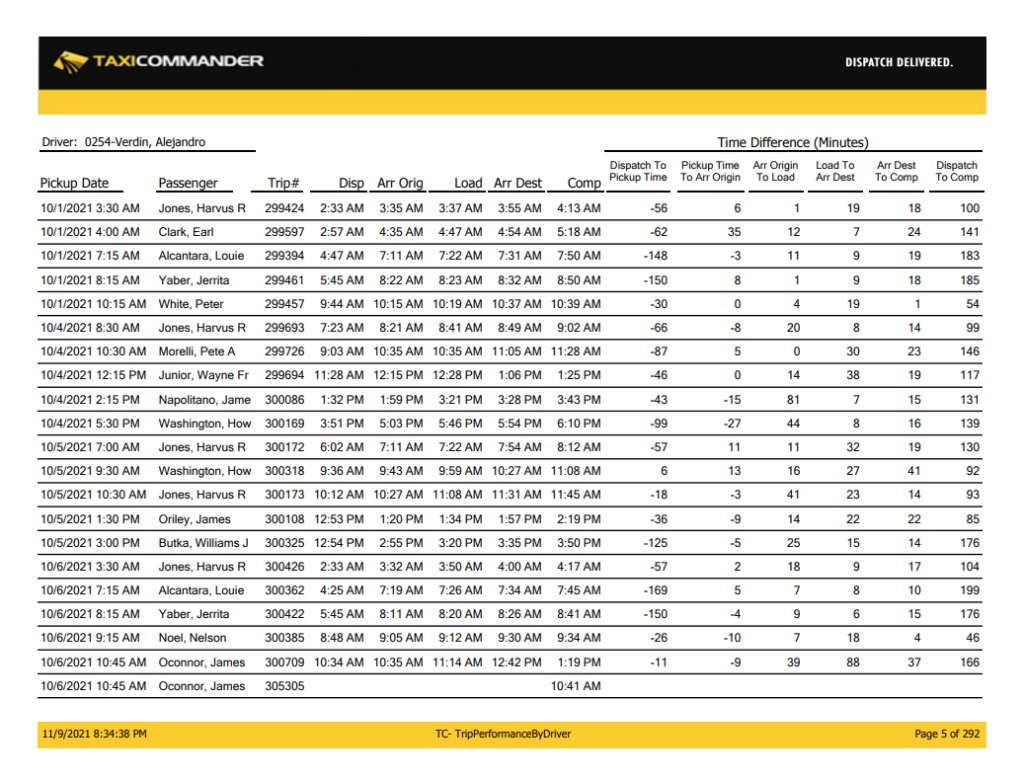 Extensive Reporting
Extensive reporting capability is baked into the system to allow fleet managers to keep abreast of a wide range of fleet performance indicators at all times. The back office functionality included in Taxi Commander Professional is accompanied by custom branded invoices, statements and aging reports. Standard additional reports include trip performance by driver, trip performance by vehicle and trip performance by account.
Additional reports are included for driver trip manifests, standing order schedules, trip price changes by staff member, trip editing changes by staff member, trip status history, trip detail history by passenger, driver, account and vehicle. Custom reports are available.